We love making music…
   Not only because it is what we were called to do as a family 20 years ago, but because over those 20 years we have seen the message speak to so many in a way that only music can. 
   This new album "Brave" is no different. It has been "finished" for a few months, but our family thinks the time it took for this album to be released has set the stage for the encouragement these songs will bring. As we approach the release date, we just get more excited to share it with as many people as we can!
     Here are some messages from the songs…
Which one resonates with what you are feeling or what a friend or loved on might need to hear? 1. We need to be brave, we need to be bold… we might get weak but our God is Strong, we need to be Brave!
2. Be the Hope, be the Peace, be the Love the Whole World needs!
3. Passing it on, giving it back, livin' a life of blessing on the fast track!
4. Take me back dear Lord, to the place where I first received you!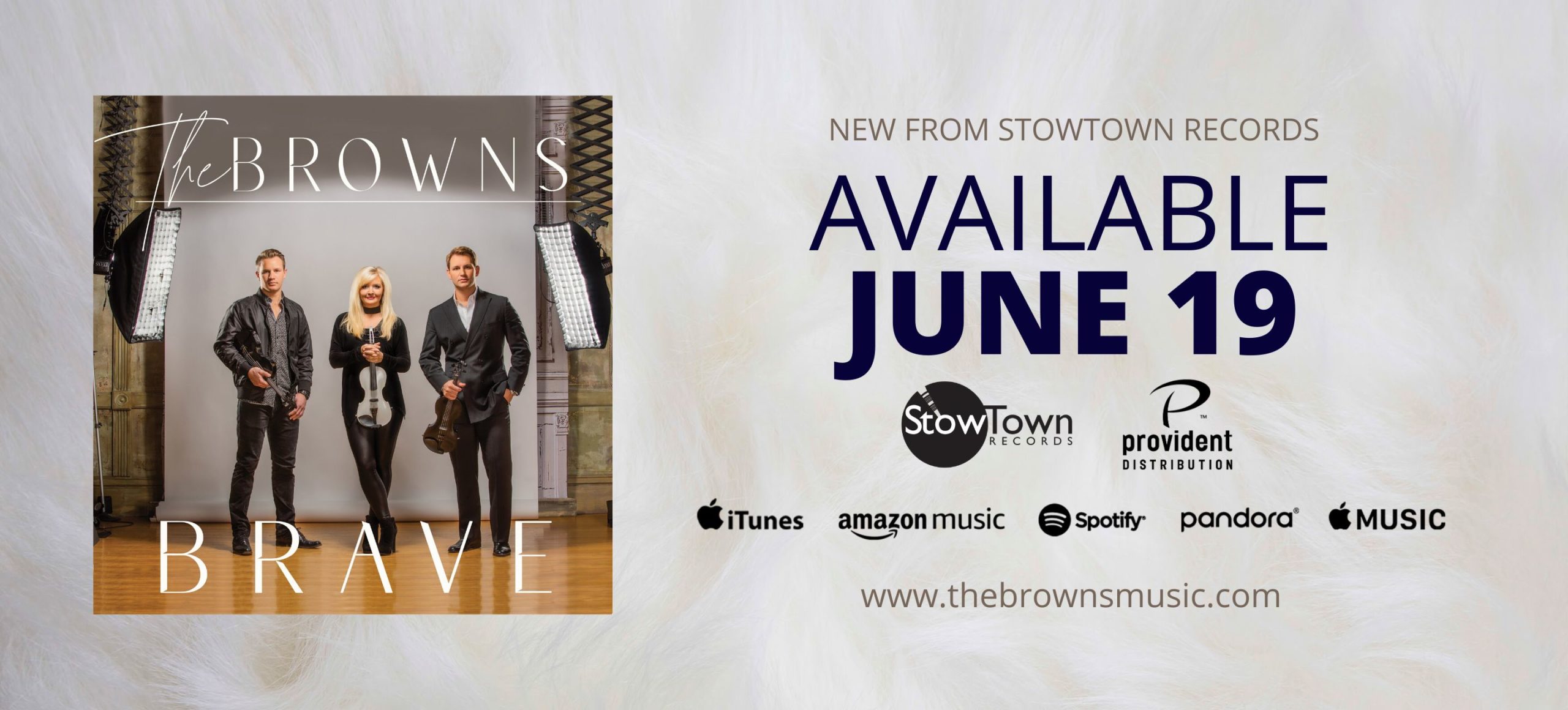 We invite you to join the team before, and on release day, June 19th. Our goal is to be the #1 New Christian Album Release on that Friday.
How can you be a part of helping us reach that goal?
1. Pre-order "Brave" on any digital platform!
2. Share with a friend who needs an encouraging song, either by gifting them the album, or sharing the link with them!
3. Share on social media platforms!
4. Call you local Christian Radio Station and request "Better Off There", the current radio release.
5. Join The Browns Album Release Team on facebook to up to date info!